Wat is het doel van Cannabinoiden Adviesbureau Nederland?
Cannabinoiden Adviesbureau Nederland
Cannabinoiden Adviesbureau Nederland (CAN) is gevestigd in Amsterdam en is gericht op het voorzien van de Nederlandse beroepsbevolking met het beste en meest betrouwbare advies over medicinale cannabis en onderling gerelateerde kennis. CAN specialiseert zich in het zorgvuldig onderzoeken en aanbieden van diversiteit in degelijke begeleiding van Cannabisgebruikers. We stellen onze mogelijkheden ter beschikking om professionele en gespecialiseerde diensten te leveren in combinatie met onze eigen opgebouwde kennis en deskundigheid voor de doelgroep gevestigd in Nederland.
Wat bieden we?
Het ondersteunen van patiënten bij het kiezen van de juiste producten en de medische behandeling.
Persoonlijke begeleiding bij het omgaan met medicinale cannabisproducten.
De mogelijkheid voor patiënten om hun klachten te documenteren en de voor- en nadelen van hun opties te begrijpen.
Advies over de verschillen tussen verschillende straatcannabis en medicinale cannabisproducten.
Zorgzame begeleiding bij het maken van een afgewogen beslissing voor maximale kwaliteit en veiligheid van medisch cannabisgebruik.
Bij CAN staan we open voor iedereen. We combineren onze expertise en betrouwbare advies met de beste mogelijke zorg en ondersteuning. Ons doel is het geven van goed advies in combinatie met een efficiënte en professionele follow-up die patiënten in staat stelt te laten genieten van een probleemloos gebruik van medicinale cannabis.
FAQ
Waar kan ik hulp krijgen bij medicinale cannabis?

U kunt hulp op verschillende manieren krijgen. U kunt een persoonlijke consult aanvragen bij Cannabinoiden Adviesbureau Nederland, of u kunt online doktersconsulten opzoeken.

Kan ik autopech krijgen bij het gebruik van medicinale cannabis?

Veel mensen ervaren vermoeidheid of licht hoofd na het gebruik van medicinale cannabis. Passieve consumenten zijn erg goed in staat om met auto te rijden. Echter, mensen die medicinale cannabis actief gebruiken, kunnen een verminderd vermogen om veilig te rijden ervaren, dus we adviseren mensen om vooral voorzichtig te zijn.

Kan cannabis helpen bij het verminderen van pijn?

Studies geven aan dat medicinale cannabis gebruikt kan worden om spasmen te verlichten, pijn te verminderen, en het vermogen om te gaan met chronische of acute pijn te verbeteren.

Kan CBD worden gebruikt met medicinale cannabis?

Cannabidiol (CBD) kan worden gebruikt in combinatie met medicinale cannabis voor het verlichten van pijn en andere symptomen. CBD wordt meestal gebruikt als een krachtiger alternatief voor medicinale cannabis, omdat het minder psychoactief is.

Kunnen ouderen medicinale cannabis gebruiken?

Er is geen bewijs dat suggereert dat medicinale cannabis schadelijk kan zijn voor ouderen. Het wordt aanbevolen, zoals met alle medicijngebruik, dat ouderen hun arts raadplegen voordat ze een behandeling met medicinale cannabis starten.
CAN weerspiegelt de kortingsdispozitie en ondersteuning rond medicinale cannabis in Nederland. We staan open voor iedereen voor goed geresearchte, bevoordeelde en professionele ondersteuning bij het gebruik van medicinale cannabis. Stel uw vragen aan CAN om u te laten begeleiden door experts, speciaal voor uw gebruik van medicinale cannabis.
Conclusie
Cannabinoiden Adviesbureau Nederland (CAN) biedt de meest verantwoorde en professionele begeleiding in het gebruik van medicinale cannabis. We zijn er om patiënten te voorzien van de juiste informatie over producten en behandelingen, en om een gespecialiseerde ondersteuning te bieden in het omgaan met medicinale cannabis. Stel uw vragen aan CAN en profiteer van de kennis en expertise van ons team.
---
Cibdol – Swiss Quality Natural Health CBD Oil Products
Cibdol – Schweizer Qualitätsprodukte mit natürlichem Gesundheits-CBD-Öl
---
Cibdol CBD-olie producten – natuurlijke gezondheid van Zwitserse kwaliteit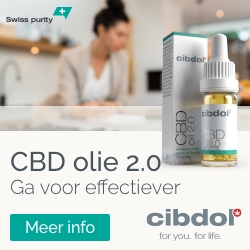 ---
Cibdol – Productos de aceite de CBD para la salud natural de calidad suiza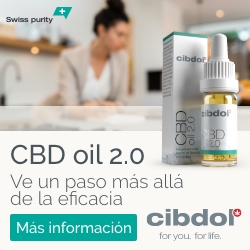 ---